Reducing Human Error in Your System
As believers in the process-based system approach to management systems, QMII encourages organizations during their root cause analysis to not ask "who" but "how" and "why" the system failed the individual. Human errors primarily occur because the system has failed. Sure, there is a human element to the process, but it is only when the system is assessed that the organisation will look beyond merely training the individual yet again or firing them. This has the added benefit of truly imbibing a no-blame culture because blaming an individual is not going to change the results.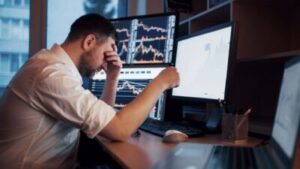 The individual in question may be replaced but unless you assess the system for adequacy, which deemed the person competent, the change of personnel may not lead to improvements.
Where the potential for human error is identified as a risk, the organisation can also choose to put systems in place to mistake-proof in order to reduce the possibility of the individual making errors. In conclusion, when human error occurs, organisations should try to address both aspects of identifying the system failure and mistake-proofing the system.
QMII President & CEO – Dr. IJ Arora presented on the topic "Three Steps to Reducing Human Error in Your System". The Free Webinar was positively received by participants from various industries.
Click here for the full presentation.
Read more: Implementation of management systems
Follow the official YouTube Channel: QMII