ISO 45001:2018 AUDITOR TRAINING
ISO 45001 2018 AUDITOR TRAINING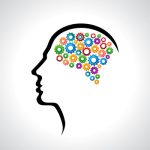 LEARN TO CONDUCT VALUE ADDING AUDITS THAT SUPPORT ORGANIZATIONS TO SYSTEMATICALLY AND PROACTIVELY IMPROVE THEIR OH&S PERFORMANCE IN PREVENTING INJURY AND ILL-HEALTH
ISO 45001 2018 AUDITOR TRAINING
LEARN TO CONDUCT VALUE ADDING AUDITS THAT SUPPORT ORGANIZATIONS TO SYSTEMATICALLY AND PROACTIVELY IMPROVE THEIR OH&S PERFORMANCE IN PREVENTING INJURY AND ILL-HEALTH
UNDERSTANDING ISO 45001:2018 MADE EASIER
Certified by Exemplar Global
Small class sizes resulting in high levels of student-to-instructor, and student-to-student interaction and post class-interaction
An effective training structure, that balances information volume, detail and comprehension
Varied content delivery approaches and examples to accommodate different learning styles
Tests after each lecture to gauge to the level of understanding of the course materials. (Being competency based, the course does not have a final exam, but rather modular tests combined with workshops to assess competency.)
A volume of course locations (for in person training), times and dates from which to choose
Field experienced instructors, who themselves have participated in many ISO 45001 audits and consulting assignments before entering the classroom
Constantly updated material, to reflect ISO 45001 standard revisions, and also its changing uses, methods of application and best practices
Competitive course pricing and a range of potential discounts for more flexible pricing (if/when students can vary their schedules to take advantage of early, late and volume-based registrations)
QMII offers a variety of training courses to help ensure your organization is profiting the most from meeting the requirements of ISO 45001.
CURRENT ISO 45001:2018 COURSES
ISO 45001:2018 – BENEFITS
ISO 45001:2018 is the new standard from ISO that specifies requirements for an Occupational Health and Safety (OH&S) Management System. The standard will align with the new High Level Structure (Annex SL) adopted by other revised ISO standards. It will also incorporate and replace other popular Occupational, Health, and Safety standards such as BS OHSAS 18001 and ILO Occupational Health and Safety Guidelines
The new structure makes easier to integrate with other management system standards. It provides a framework for organizations to integrate safety into their business processes and manage the safety of their workforce.
QMII adds value to our clients by;
Benefits of an ISO 45001 management system include: