ISO 45001:2018 INTERNAL AUDITOR
ISO 45001 2018 AUDITOR TRAINING
GAIN THE KNOWLEDGE AND TOOLS NECESSARY TO CONDUCT PROCESS AND SYSTEM AUDITS TO DETERMINE CONFORMITY TO ISO 45001.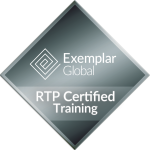 Learn the requirements of ISO 45001 and how to relate the requirements to your OHS management system. Understand how process-based management systems are responsible for ensuring customer requirements are determined and consistently fulfilled over time.
For information on our transition course, please click here.
We offer this ISO 45001 internal auditor training online and other ISO courses online in our LIVE (Learning In a Virtual Environment) format. Learn more about this format here.
LEARNING OBJECTIVES
WHO NEEDS THIS COURSE?
CLASS AGENDA
CERTIFICATION
LEARNING OBJECTIVES
This ISO 45001 Internal Auditor training course ensures candidates gain the skills to conduct internal process and system audits to determine conformity to the requirements.
Plan and execute OHSMS development projects assuring conformity to ISO 45001 and compliance to applicable regulations
Use an OHSMS to ensure regulatory compliance
Identify and implement the controls necessary for an effective OHSMS
Determine and communicate the resources necessary for the system to work as planned
Communicate the roles and responsibilities within the OHSMS to the organization
Relate the capabilities of the organization to the expectations of customers, top management, and shareholders
Use the OHSMS to manage environmental risk and continually reduce accidents and incidents
Because of our independence, you can bring your particular process and system concerns to class and the instructor will work to answer your questions as best as possible.
We Help You Learn With:
Varied teaching modes including role playing.
Active listening.
Peer-to-peer, peer-to-teacher interaction.
Major concept focus.
Using only essential terminology
WHO NEEDS THIS COURSE?
CLASS AGENDA
CERTIFICATION