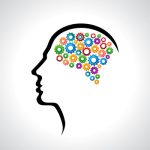 ISO 14001 AUDITOR TRAINING
QMII OFFERS VARIETY OF ISO 14001 AUDITOR TRAINING COURSES TO HELP ENSURE YOUR ORGANIZATION IS PROFITING THE MOST FROM MEETING THE REQUIREMENTS   OF ISO 14001 AND YOUR SKILLS ARE READY FOR AUDITING.
WHAT SHOULD AN AUDITOR LEARN?
ISO 14001 AUDITOR TRAINING MADE EASY
Over a 30-year span, QMII has re-invested much of its training revenue back into course content development and delivery, constantly measuring the results and outcomes of the training against actual ISO 14001 certification outcomes. The result is a real-world training package with a unique set of benefits including:
MAKING ISO 14001 AUDITOR TRAINING REALLY WORK
ISO 14001 is frequently described incorrectly as a management system.
ISO 14001 only establishes a framework for exceptional organizational performance, it does not guarantee it. Through the living, continually improving environmental management system (or EMS) that it generates, organizations increasingly use their EMS as a planning, reporting and management tool for their entire business. In its current form, ISO 14001 excels at converting stakeholder needs into stakeholder satisfaction by supporting effective business process management. ISO 14001 provides a framework for addressing environmental risks posed by and to the organization.