ISO 14001 AND ISO 45001 LEAD AUDITOR
LEARN AN INTEGRATED APPROACH TO AUDITING ENVIRONMENTAL AND OCCUPATIONAL HEALTH & SAFETY MANAGEMENT SYSTEMS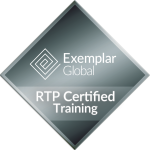 Learn the requirements of ISO 14001:2015 and ISO 45001:2018 and how to relate the requirements to your integrated management system. Understand how to assess the effectiveness of  process-based management systems responsible for ensuring stakeholder needs are met and consistently fulfilled over time.
Learn the difference between:
Gain the tools necessary to conduct and lead combined ISO 14001 and ISO 45001 audits of the processes and system to determine conformity.
LEARNING OBJECTIVES
WHO NEEDS THIS COURSE?
CLASS AGENDA
CERTIFICATION
LEARNING OBJECTIVES
IN QMII'S COMBINED ISO 14001 AND ISO 45001 LEAD AUDITOR TRAINING COURSE, YOU WILL LEARN HOW TO:
Plan and execute EHSMS development projects assuring conformity to the ISO standards and other requirements.

Conduct an environmental aspects and impacts analysis

Conduct an occupational health and safety risk assessment.

Use an EHSMS to ensure regulatory compliance

Identify and implement the controls necessary for an effective EHSMS using ISO 14001 and ISO 45001

Develop reliable and pliable systems (particularly effective for organizations where process objectives are constantly changing)

Determine and communicate the resources necessary for the system to work as planned

Communicate the roles and responsibilities within the EHSMS to the organization

Conduct 1st, 2nd and 3rd party audits, particularly on undocumented systems, and audit for process effectiveness against measurable objectives

Relate the capabilities of the organization to the expectations of customers, top management and shareholders

Use the EHSMS to manage risks proactively
WHO NEEDS THIS COURSE?
CLASS AGENDA
CERTIFICATION