BECOME AN ASSET TO YOUR ORGANIZATION BY LEARNING THE
SKILLS TO IMPLEMENT AND AUDIT AN ISO 28000 SECURITY
MANAGEMENT SYSTEM, TO MANAGE AND CONTROL SUPPLY
CHAIN THREATS AND RISKS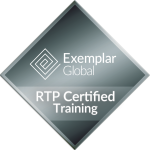 Supply chain risks are manyfold and the ISO 28000:2022 aims to enhance enterprise
risk management. Aligned to the harmonized structure to enable integration with other management system standards it addresses risk management concepts introduced by
ISO 31000 and business continuity concepts raised by ISO 22301 to deliver a comprehensive security management system standard.
QMII's training methodology delivers an in-depth understanding of the standard, its interpretation and application to multiple industries and how to conduct value adding objective audits. This is done through workshops, role plays, and tests. This training is also delivered via our LIVE virtual instructor led format.
   You will Learn how to:
Understand the processes necessary in assessing security threats and perceptions

Prepare plans based on security assessment to meet the needs of supply chain security
Analyze operational and security risk

Evaluate a Business System Manual

Prepare an Audit Schedule

Prepare Checklists from Process Analysis

Gather factual evidence

Run an Audit Investigation

Report an Audit

Handle Preventive and Corrective Action

      
   We help you learn with:
Varied teaching modes including role playing.

Active listening.

Peer-to-peer, peer-to-teacher interaction.

Major concept focus.

Using only essential terminology.
CEO/VP/Top Management of any organization

Directors of Quality

Quality professionals

Security professionals including 

Maritime

 Security Professionals/CSO

All personnel having a stake in the security of the supply chain

ISO Managers/Management Reps

Individuals who want to become Exemplar Global (RABQSA) certified lead auditors

Process owners

Systems professionals or people who want to understand and appreciate the supply chain security management systems
   DAY 1
Lecture: Intro to Management Systems

Lecture: ISO 28000

Test: ISO 28000 Self Study

Lecture: Risk Management ISO 31000

Workshop: ISO 28000 Clauses

Lecture: CTPAT 28000

Lecture: Maritime Security Historic Perspective
   DAY 2
Lecture: Security Policy for SCS

Workshop: Analyzing Processes

Test: ISO 28000 SCS Exam

Lecture: Auditing Management Systems

Workshop: Terms and Definitions ISO 19011

Lecture: Audit Planning & Prep

Workshop: Review System Docs and Prep Schedule 28000
   DAY 3
Workshop: Review Processes and Prepare Checklist 28000
Lecture: Lead Audit Investigation
Workshop: Verifying Facts
Workshop: Writing Nonconformity Statements
Workshop: Determining Nonconformity with 28000
   DAY 4
Lecture: Concluding the Audit
Workshop: Closing Meeting Preparation
Workshop: Closing Meeting and Report
Lecture: Corrective Action
Workshop: Corrective Action
Lecture: Certification, Registration, Accreditation
Students successfully completing QMII's  ISO 28000 Lead Auditor training and the examinations provided in conjunction with this course, receive a Certificate of Attainment for the following QMII training units.
28000 – Supply Chain Security 
AUDITOR – Auditing Management Systems 
TEAMLEAD – Leading Management Systems Audit Teams
This course is recognized by Exemplar Global as meeting the training requirements  for 28000- Supply Chain Security Lead Auditor personnel certification.
Successful course candidates can use these certifications as earned credit towards other certifications such as ISO 14001 Lead Auditor and other similar standards.