CAPTAIN INDERJIT ARORA 
President and CEO
IJ serves as QMII's lead consultant, assisting clients to achieve their objectives of using process-based management systems to build efficiency and ensure continual improvement. IJ holds a Doctorate in the Process-Based Approach to Leadership and is a certified ISO 9001 lead auditor with Exemplar Global.

IJ's expertise includes, ISO 14001, ISO 45001, RC 14001 & RCMS, ISO 28000, ISO 9001, AS9100, AS 9110, ISPS, and ISM Code among others. He specializes in the training of top management and preparing them for leadership roles including within the maritime industry and the military. His extensive maritime background with over 35 years combined experience in the Indian Navy, Commercial Merchant Marine, and as a VP of a large Maritime Flag Administration make him a sought-after speaker and consultant. He has lectured in several universities and institutions in the US and abroad on process-based management systems, conflict resolution, effective communication, root cause analysis, causal analysis, FMEA, mistake-proofing and problem-solving, and other leadership and system subjects.

IJ completed his MBA from The College of William & Mary and has studied International Transportation at the Old Dominion University, Norfolk. He is also a graduate from the Himalayan Mountaineering Institute (HMI) and was a member of the Board of Examiners for the Malcolm Baldrige Quality Award in 2013. He is a member of the US Technical Advisory Group (TAG) 176.
JULIUS DESILVA
Senior Vice President
A former seagoing officer with extensive experience on supertankers and a senior executive with 20 years of industry experience, Julius leads the operations at QMII. He has worked with and assisted organizations of varied sizes across a wide spectrum of industries. He is well versed in the disciplines of maritime safety/security, aerospace, environmental, supply chain security, and quality standards. He teaches, consults and audits in these disciplines, including Designated Person, Problem Solving, Conflict Management and Awareness Leaders courses.
Julius received his MBA from the Darden School of Business, University of Virginia. He is a Exemplar Global Certified ISO 9001 and ISO 27001 Lead Auditor and is a member of the Nautical Institute and the American Society for Quality.
ANJALIKA SINGH
Vice President
Anjalika has over the years developed a keen intuitive sense which, coupled with her management skills, makes her a great asset to QMII. Prior to joining QMII, Anjalika has worked in a number of roles within the media and entertainment industry. A key achievement of her career was being selected as an assistant director for a Bollywood movie. She has also obtained her Registered Yoga Teacher 200-hour certificate (RYT) and loves to study History. She has studied Art History and Archaeology. Since joining our team, Anjalika has successfully taken on progressive roles, supporting business development and assisting on consultations and audits. She is well versed in the process-based management approach and possesses exceptional managerial skills with the ability to ensure goals are met in a timely fashion. She is also a PECB certified ISO 9001 Lead Auditor.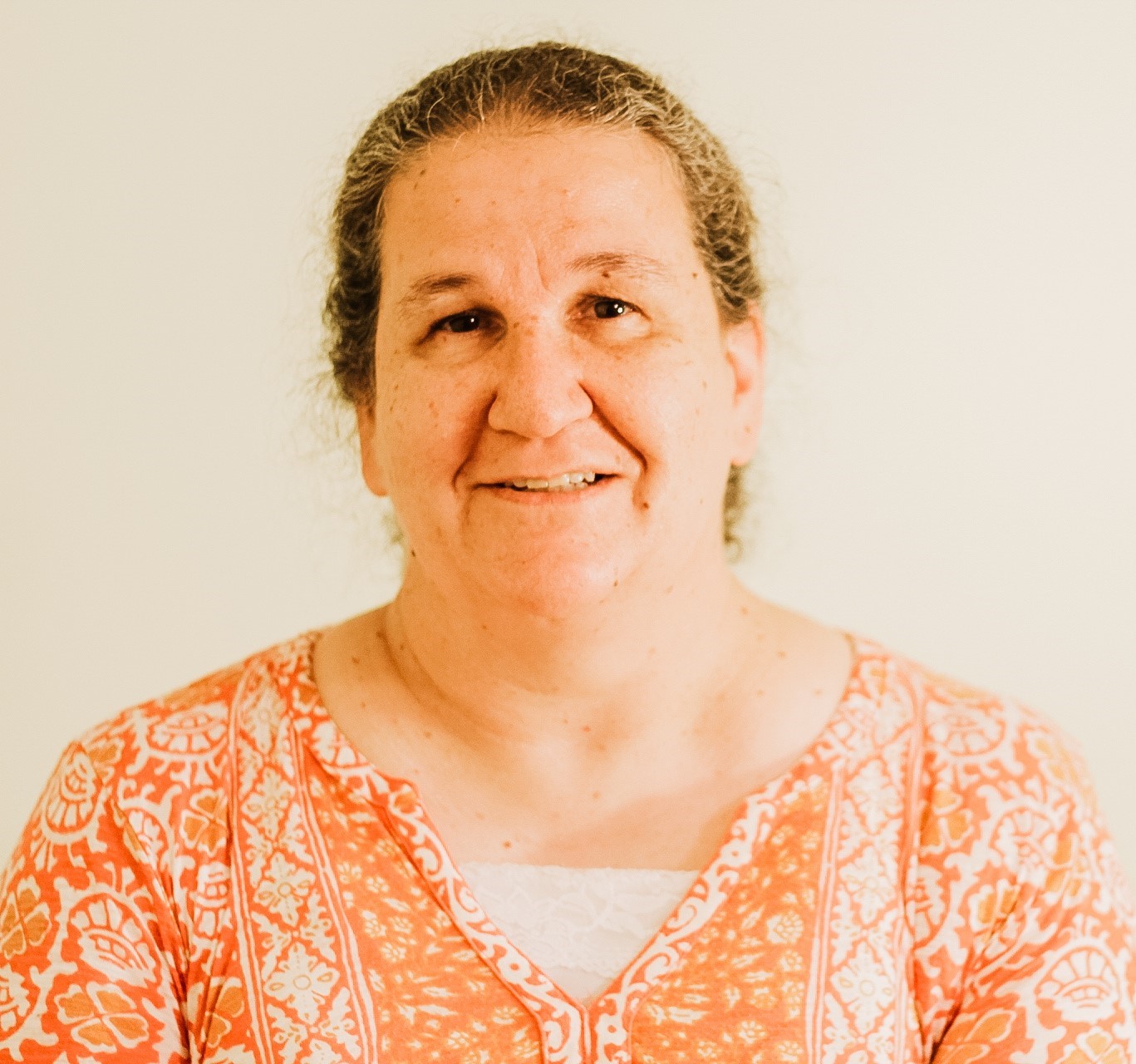 LISA PARSLEY
Global Solutions Manager
Lisa is a customer-focused business development professional and serves as the Manager of Global Solutions at QMII. She has more than 15 years' experience developing, auditing and improving management systems that meet and exceed the requirements of ISO 9001 and other system standards. She has an eye for detail and is able to see the big picture while assisting clients meet their objectives. Lisa thrives on solving problems and enjoys matching the needs of the client to the best solution. She is a "people-person" and loves developing long-lasting relationships. Outside of the office, Lisa volunteers at her church on a regular basis as well as makes occasional visits with her Cocker Spaniel, Copper, to nursing homes, facilities for the developmentally disabled and veterans' facilities to bring joy and a smile to each face. She is the most fulfilled when she is giving back, whether it be to family, friends or perfect strangers as it is truly "more blessed to give than to receive." She lives with her husband and family in Central Ohio.
VIRGINIA ELLEN
Business System Administrator
Virginia oversees creation, maintenance and publication of our training materials and control of our business system documents. She has also developed and lead team building and conflict management workshops. She works remotely our of her home office in PA. Virginia has a BS in Psychology and completed coursework for an MS in Community Psychology and Social change. Outside of work, Virginia has a passion for making pottery and jewelry.
LAUREN McLEOD
Global Solutions Advisor
Lauren is a multifaceted customer relations professional who supports our Global Solutions team. Lauren joins QMII after working in the sport and behavioral health industries. She has extensive experience leading and motivating teams as well as empowering clients to develop and utilize problem solving skills to overcome obstacles and achieve goals. Lauren completed her B.S. in Psychology from Virginia Commonwealth University where she served as a research assistant in the social psychology department. There, she helped administer multiple behavioral science research studies, including the development and validation of a Trait Parochial Empathy Scale. Lauren is a certified RYT 200 yoga teacher. She is passionate about helping others and volunteers for a variety of organizations in her free time. Lauren also enjoys gardening, hiking, and spending time in Nature.

JACOB HARGADON
Global Solutions Advisor
Jacob Hargadon works as a Global Solutions Advisor for QMII. He brings a dynamic background in sales and marketing to the team. With a proven track record of developing meaningful relationships and delivering value-driven results, Jake is well-equipped to help drive strategic solutions for our global clientele. His client-focused approach to delivering outstanding service aligns seamlessly with our organization's mission to provide the highest quality management solutions to our customers. Outside of work, Jake enjoys spending time with his triplet little brothers as well as playing pick-up ice hockey and chess.
JONATHAN HEESCH
Associate Consultant | Instructor
Jonathan serves as an instructor for QMII bringing over 25 years of experience in the military, federal and maritime sectors. He has sailed as Captain on multiple Federal Research Vessels, is a Chartered Master Mariner and Associate Fellow of The Nautical Institute. He is an experienced ISO 9001 Lead Auditor focusing on the ISM Code, Vessel Security Officer and related ISPS Code requirements for both ships and shore facilities. He has been instrumental in the implementation of safety management systems and oversight of fleet audit programs. Jonathan is also an experienced instructor with a significant training background, serving as a Training Non-Commissioned Officer during his service in the US Marine Corps. He also taught Navigation, Leadership and Military Science courses at the US Coast Guard Academy, Officer Candidate School/NOAA Corps Officer Training Center and USCG Leadership Development Center. He holds a Bachelor's Degree in Natural Science and Mathematics and an Associate Degree in Meteorology.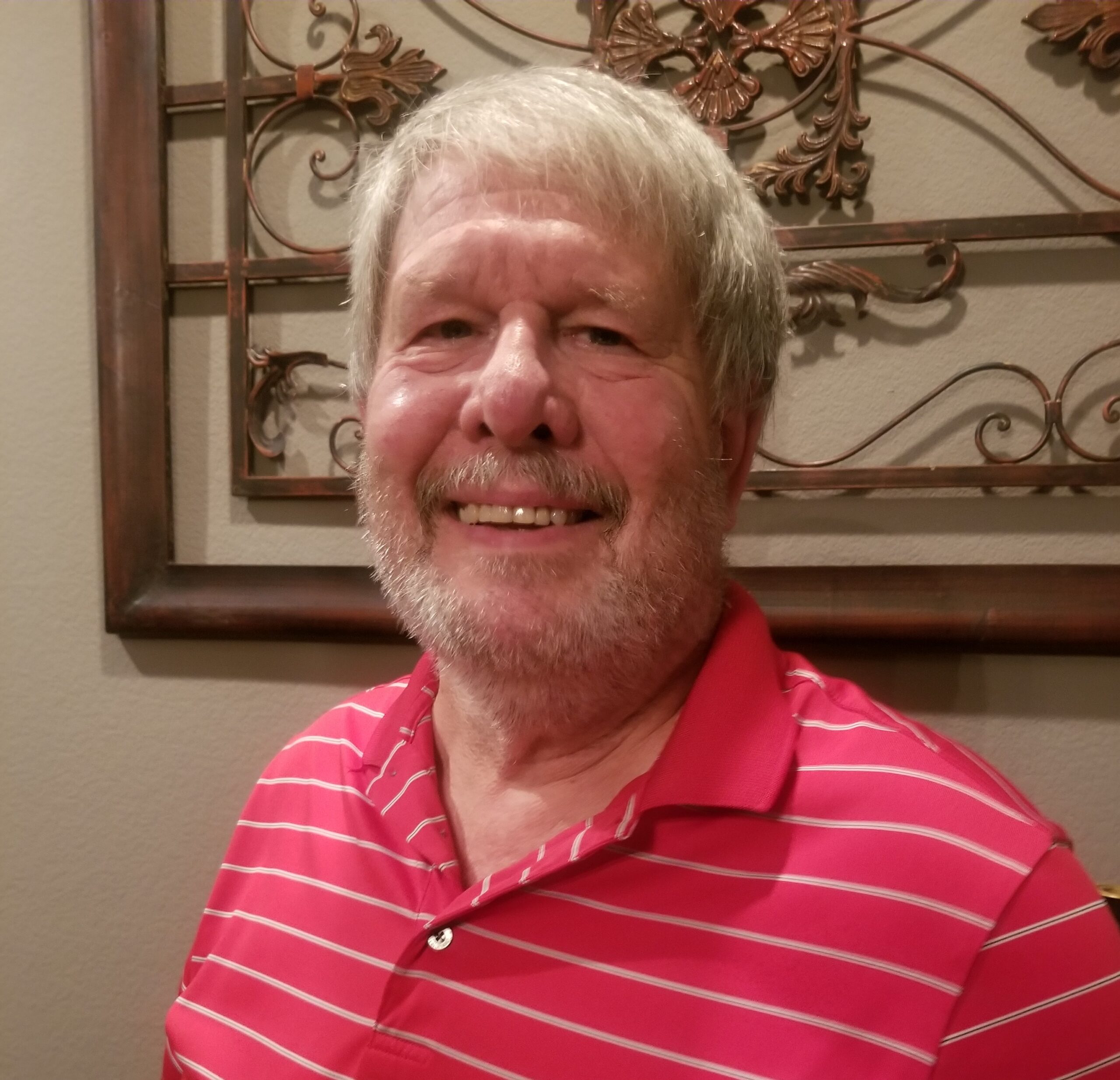 Keith Ford
Associate Consultant | Instructor
Keith is an instructor with Quality Management International, Inc. (QMII) and also is a lead auditor for ISO 9001, ISO/RC 14001, ISO 27000, and ISO 45000. He has 40 years of experience in quality, health, safety, security, and environmental management in the chemical industry.

Keith has implemented ISO 9001, RCMS and RC14001 management systems for a number of both large and small chemical companies during his career and has been involved in ACC's Responsible Care® program since its beginning as the CAER code in 1983. He has extensive chemical experience working in plants from large continuous refining operations to small-batch research and development operations. He has experience in all areas of the chemical supply chain including all modes of transportation from ocean-going vessels to small sample packages; including chemical handling, safety, environmental compliance and security measures and programs. Keith completed his BA in biochemistry at Mississippi State University and is married with two children and one granddaughter
LARRY FRANKLIN
Associate Consultant | Instructor
Larry Franklin serves as an associate consultant and instructor for QMII. Larry's expertise includes AS9100, AS9110, AS9120, ISO 9001, ISO 14001, ISO/IEC 27001 and ISO 45001. Larry brings over 20 years of management systems expertise to QMII. Larry has helped a number of organizations, large and small, implement management systems aligned to the standards aforementioned.

Larry is a US Navy veteran and is a member of the Military Fraternity MU BETA PHI. Larry holds a BAAS degree from The University of Eastern New Mexico and is a Lean Six Sigma green belt. He is currently pursuing his CMMC certification.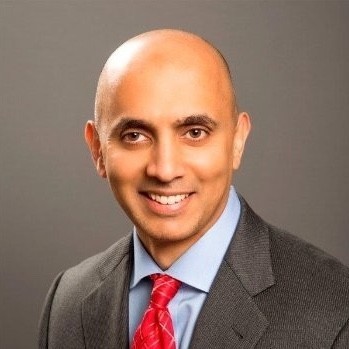 NISHAT AHMED 
Associate Consultant | Instructor
Nishat is an associate consultant and instructor at QMII. Nishat is experienced with integrated management systems related to Quality Management, Asset Management, Information Assurance, Business Continuity, and Environmental, Health, and Safety Management. Specifically, he has experience in developing systems conforming to ISO 9001, CMMI, ITIL, ISO/IEC 20000-1, ISO 55000, ISO 14001, ISO 45001, ISO/IEC 27001, ISO 28000, and ISO 22301 management system standards. He has also set up Balanced Scorecards, led Agile and Lean Six Sigma initiatives, and has experience implementing AIAG core tools of APQP, DFMEA, PFMEA, MSA and SPC. Nishat has a Bachelors in Mechanical Engineering, Masters in Reliability Engineering, Masters in Systems Engineering, Masters in Business Administration, and Masters in Industrial Engineering. He is also a licensed Industrial Engineer in the state of Virginia, a Certified Master Auditor for ISO 9001, and a Certified Lead Auditor for ISO/IEC 27001. He has also served as a committee member for the Supply Chain Professional certification exam offered by APICS.

Nishat currently resides in Ashburn, VA with his family.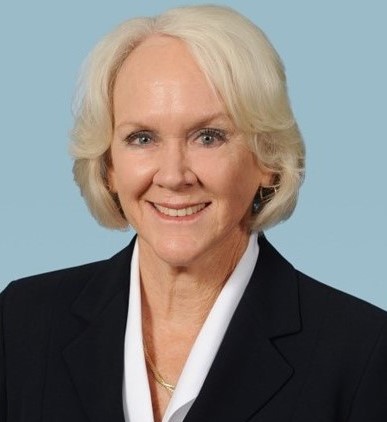 NANCY POTTS HITCHINS
Associate Consultant | Instructor
Nancy is an associate consultant, auditor, and instructor at QMII. She has over 35 years of professional experience in Environment, Health & Safety management systems. Nancy's career has allowed her to provide EHS leadership in multiple industries, including chemical, aerospace, oil and gas, mineral and coal mining, construction, fossil and renewable energy generation, and concrete. Development and successful implementation of world-class, effective EHS Management Systems has been a priority of each of her roles throughout her career. Leading multi-functional teams of subject-matter experts in this process have been the key to her success. Nancy holds a Masters in Public Health and has been a Board Certified Safety Professional (#15423) for over 25 years. Combining technical knowledge, years of experience, and solution-oriented focus has allowed Nancy to provide sustainable EHS solutions to global organizations. She has been training auditors in ISO 14001, ISO 45001, and ISO 9001 since 2015. She is certified by Exemplar Global as a Lead Auditor for EMS and OHSMS.
JIM NELSON
Associate Consultant | Instructor
Jim is an associate consultant and instructor with Quality Management International Inc. (QMII). Jim consults and instructs in the following standards: ISO 14001, ISO 45001, AS9100, RC14001 and ISO 9001. Jim brings over 20 years of operational experience in building integrated systems across the supply chain that are sensitive to risk and agile to change. He leverages this experience in working with QMII clients and students.   Jim is dedicated to system simplification and passionate about quality results through innovation. Jim is an Exemplar Global certified ISO 9001 Lead Auditor, ISO 27001 Lead Auditor, Probitas Authentication certified Aerospace QMS Auditor, ISO 14001 Lead Auditor, and Responsible Care Auditor. He currently resides in Minneapolis where he is an adjunct faculty teaching supply chain synchronization at the University of St. Thomas.
LIYUWORK SHIFERAW
Associate Consultant | Instructor
Liyuwork Shiferaw (aka Liyu) is an associate consultant and instructor at QMII. She has a strong background in International Maritime Law and the Maritime Regulatory Regime. A former Director of the Maritime Directorate at the Ethiopian Flag Administration (EMAA), Liyu has served as a consultant supporting other countries' maritime administrations upgrade and improve their systems. Liyu is also recruited by the International Maritime Organization (IMO) to carry out technical assistance missions in different African Countries.

Liyu is well versed in areas of Maritime Labor Law, Maritime Safety, Security, Marine Environment Protection, Blue Economy, Regulation of Inland Water Transportation and Management Systems conforming to ISM, ISPS and ISO 9001. Liyu led flag State inspection missions and is experienced in the III Code, IMO and European Maritime Safety Agency (EMSA) audits and marine incident investigations. Liyu received her LL.M from the International Maritime Law Institute in Malta. She is also an alumni of the Hamburg based International Foundation for the Law of the Sea and a Mandela Washington Fellow.
CYRIL ZACK PIERRE SR
Associate Consultant | Instructor
Cyril Zack Pierre Sr. (Zack) is an associate consultant, auditor and instructor with QMII and has 20 years of military, federal and private industry experience. His area of expertise includes AS 9100, AS9110, AS9120, ISO 9001, ISO 14001, and TS 16949. As a quality professional he has provided valuable insight on interactions of process to clients and enabled organization to use the system to comply with regulations, requirements, and standards.

Zack holds a Bachelor of Science degree in Aeronautics from Embry-Riddle Aeronautical University and a Master's of Business Administration from Webster University. He is an Exemplar Global certified ISO 9001:2015 Master Auditor.

IAIN WELLS 
Associate Consultant | Instructor
Iain is an associate maritime consultant, auditor and instructor at QMII. A former U.S Coast Guard Chief Warrant Officer with over 24 years of honorable military service, Iain served in various positions in the U.S. Coast Guard Marine Safety Program. When serving in the USCG, Iain conducted numerous vessel and facility inspections to ensure compliance with US and International regulations. Iain's expertise in the ISM Code, Subchapter M and ISPS code adds value to QMII maritime clients and the projects he supports.

Iain achieved numerous Marine Safety qualifications, in the USCG, in the field of Incident Management & Preparedness and Inspections and Compliance. Iain holds a MA in Occupational Safety & Health with a Minor in Environmental Management from Columbia Southern University.
Chandra Sekhar Mateti
Associate Consultant | Instructor
With 33+ years' experience in implementing the Human Resource and Process Management Practices, Chrandra Sekhar has conducted 600 training batches for Lead assessor courses in Process Management. He is a certified CMMI trainer, CMMC Instructor and Assessor. He is also a Six Sigma Master Black Belt and has facilitated over 120 projects. Chandra Sekhar has further implemented ISO 9001 and ISO 27001 projects for small and medium businesses. Chandra Sekhar has authored Quality Maturity rating system for the Aviation, Space & Defense Industry. He holds a Ph. D in Management and a Master's degree in Personnel Management.