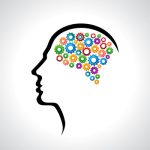 ENGAGE IN OUR ISO

9001 AUDITOR TRAINING

TO                   UNDERSTAND THE NUANCES OF THE STANDARD AND ADD            VALUE TO YOUR ORGANIZATION THROUGH OBJECTIVE AUDITS.
WHY QMII ISO 9001 AUDITOR TRAINING?
ISO 9001 is frequently described incorrectly as a management system.
ISO 9001 only establishes a framework for exceptional organizational performance, it does not guarantee it. Through the living, continually improving quality management system (or QMS) that it generates, organizations increasingly use their QMS as a planning, reporting and management tool for their entire business. In its current form, ISO 9001 excels at converting stakeholder needs into stakeholder satisfaction by supporting effective business process management.
Our courses will cover a comprehensive understanding of the changes per ISO 9001:2015 and how to implement the requirements as well as audit to them. Gain an understanding of the process-based approach to auditing risks within organizations.